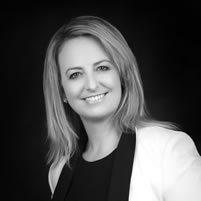 Amanda Cooper
PRINCIPAL
Amanda Cooper has rapidly become one of Australia's most sought after trainers, facilitators, coaches and speakers. She delivers a powerful message in dynamic yet real terms.
As Founder and Managing Director of Elite Corporate Training Australia, Amanda has lead Elite to becoming one of Australia's most successful training organisations with 22% annual growth. Our clients range from small businesses and innovative start-ups to some of the world`s leading corporates and organisations. Amanda has personally worked with over 1000 corporations.
Specialising in the human side of business, for over 15 years Amanda has been delivering powerful and effective in-house training in the areas of Team Personality Types, Building High Performance Teams, How to Win Major Tenders, Professional Presentation Skills, Advanced Facilitation Skills, Strategic New Business Development, Successful Team Management, Professional Partnering, Relationship Contracting and Alliancing Success.
Amanda has coached over 800 teams to win projects valued at over $10 billion. Her success rate of over 90% in coaching teams to win tenders in an ever increasingly competitive market has earned her the reputation of Australia`s corporate 'Tender Queen'. Nobody has a higher success rate than Amanda in Australia or the South Pacific.
Amanda has undertaken extensive training in Neuro Linguistic Programming (NLP), including accelerated and generative learning techniques. She has been a committee member of the National Speakers Association of Australia, the Wesley Hospital Cancer Fund and a board member of Diabetes Australia Queensland.
Amanda`s style is alive, dynamic and real. She emphasises achieving outstanding results, both individually and organisationally.